How SafeBus works for Parents?
Worried about your school going children traveling on the school bus? Our SafeBus Parent App can change that. With this app, you can track the bus daily during the ride and ensure that your child is safe.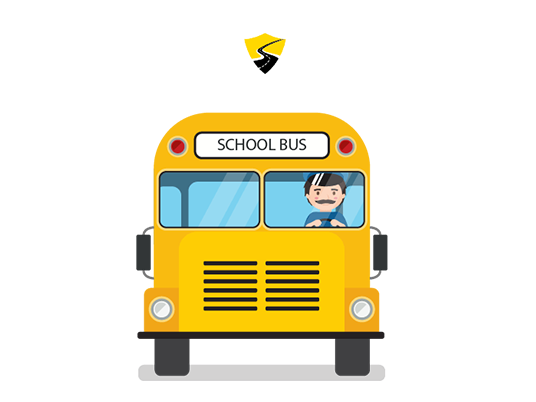 Parents are sent alerts when a driver starts the trip so that they may plan their tasks and prepare their kids to reach the bus stop on time.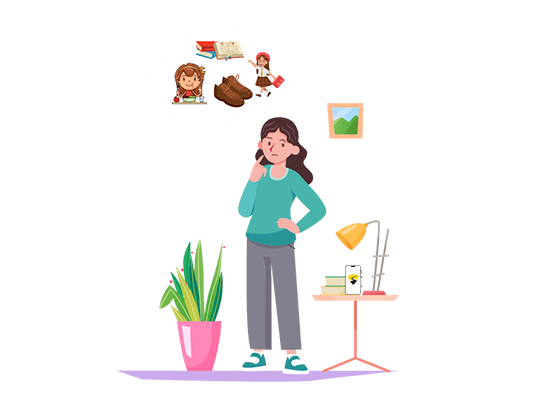 The SafeBus Parent Application provides parents with access to a list of trips their kid is assigned to and highlights current active trips.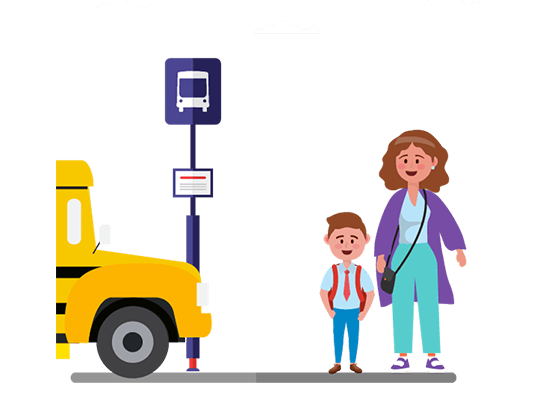 No more waiting for the school bus at stoppage points and no more running to the stoppage point to avoid missing the bus. SafeBus triggers notifications when the bus is nearing a stoppage point and shows ETA for more accuracy.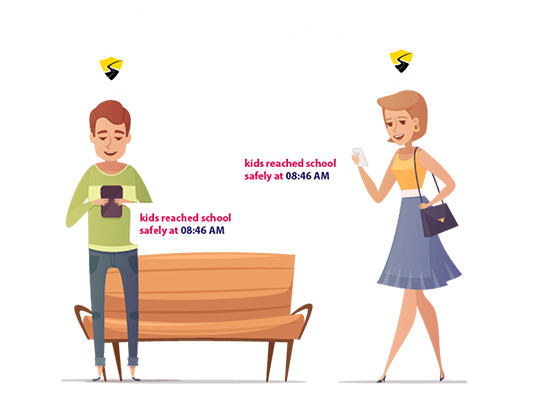 Students are instructed to swipe their NFC card to update boarding and deboarding information. SafeBus automatically sends notifications to parents whenever their kid enters or exits from the bus during both pickup and drop trips.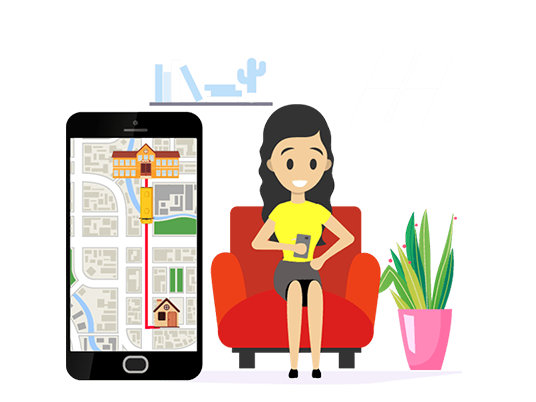 Anytime during active trip time, parents can view the bus location on the map, call driver/attender for any queries, or request and view traffic spots enroute to school. SafeBus provides a live map view with traffic information for parents to remain calm in case the bus is delayed.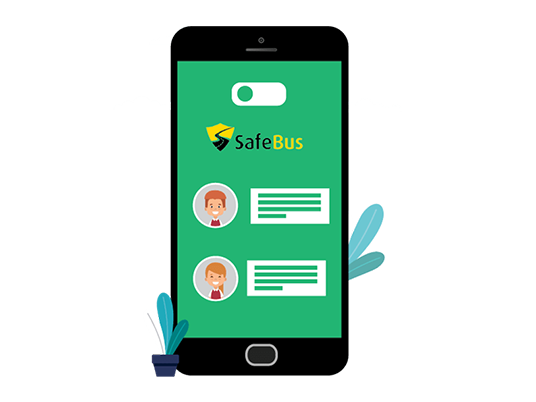 Just one app needed to view multiple kids' profiles and manage both with just a click of a button. The SafeBus Parent Application lets parents edit their profile and home address of kids with just a few clicks.
Our 24 x 7 chat support team assists you for any technical queries, helps you on time and makes sure you are receiving every information related to your kids school.
SafeBus has a direct support channel to help parents in times of any issues. School transport team does not have to worry about any technical difficulties.