How SafeBus works for School?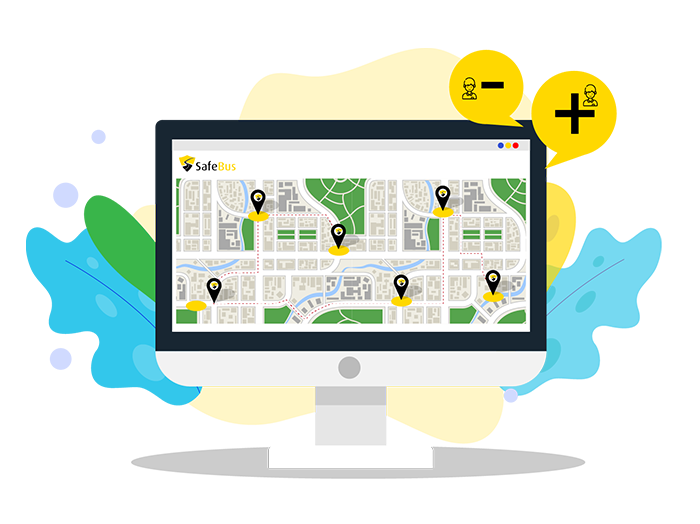 Add or remove students, change vehicles or drivers any time before the trip begins. These last-minute route changes which were a headache earlier, are not a hassle anymore, thanks to automated trip management.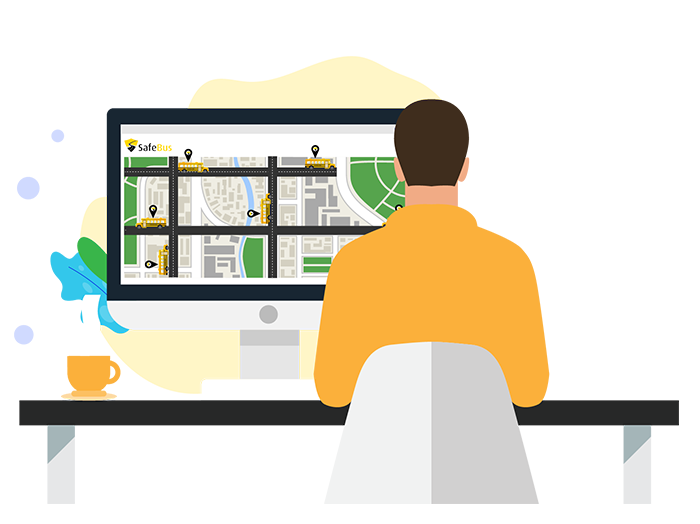 Admins can track their entire fleet on the live map along with traffic, speed and real-time status of active vehicles.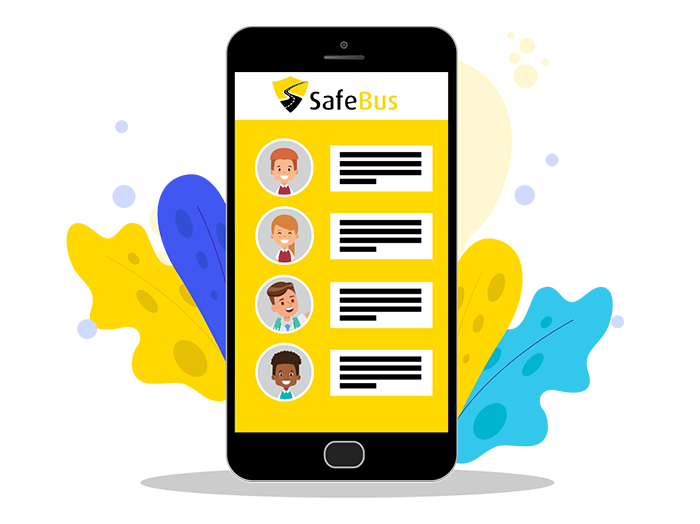 The drivers can view all student details along with turn-to-turn navigation instructions to the students' pickup/drop off point on the dashboard of the driver app.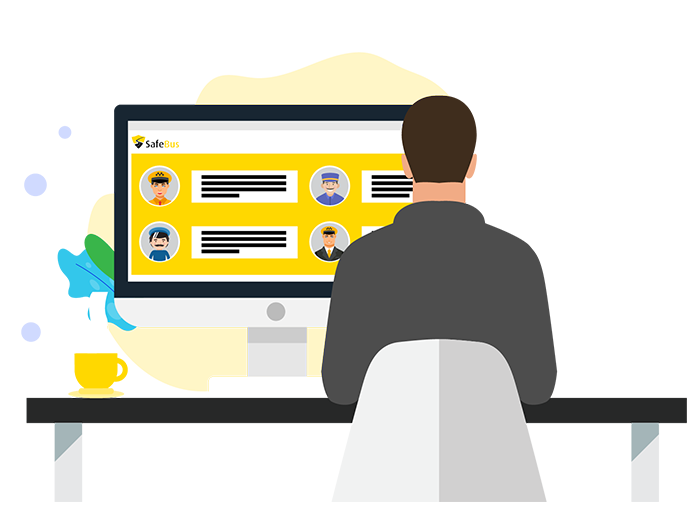 Since the scheduling and management of trips is done so quickly, admins have ample time to upload the compliance documents of some new drivers to their profile and take care of other administrative nitty-gritties.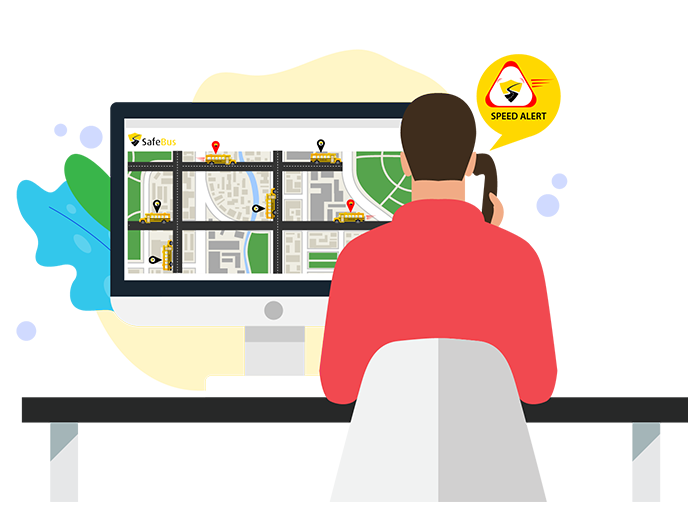 Admins get immediate alerts about any risky driver behaviour like over speeding. They can then call the driver and warn him to slow down and confirm that the driver has complied just by looking at the live map.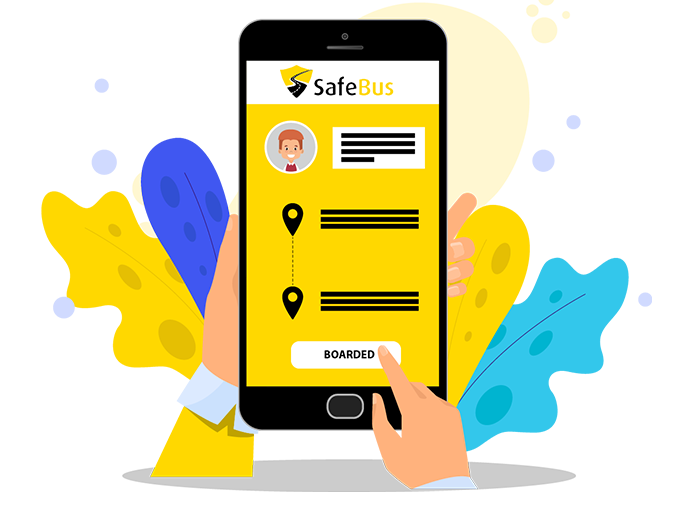 With a single tap, the attendant on the app can confirm that all students have boarded the correct bus. The UI of the app is so simple that even a novice can operate it without any difficulties.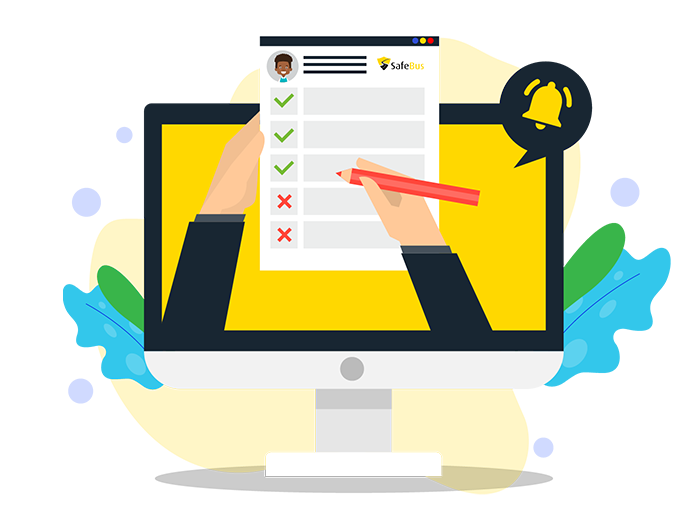 The admin is notified whenever a student boards or alights from the bus which can be checked from any page in the panel.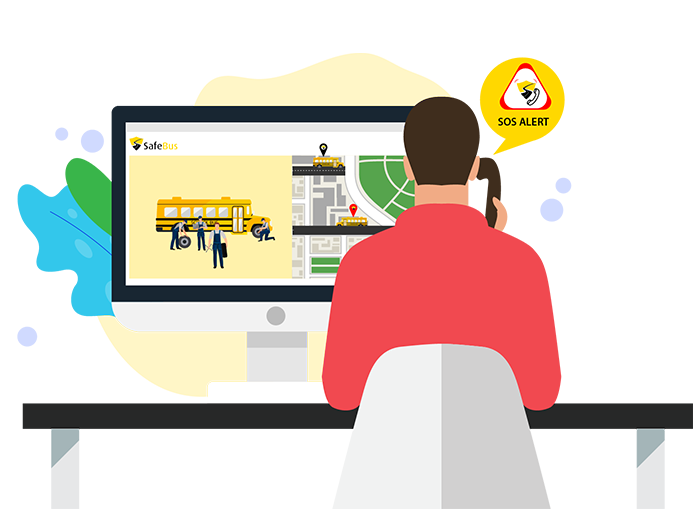 An SOS alarm alerts the admin in case the bus breaks down during the trip. The admin immediately contacts the driver while viewing the location of the bus along with nearby buses on the live-streaming map.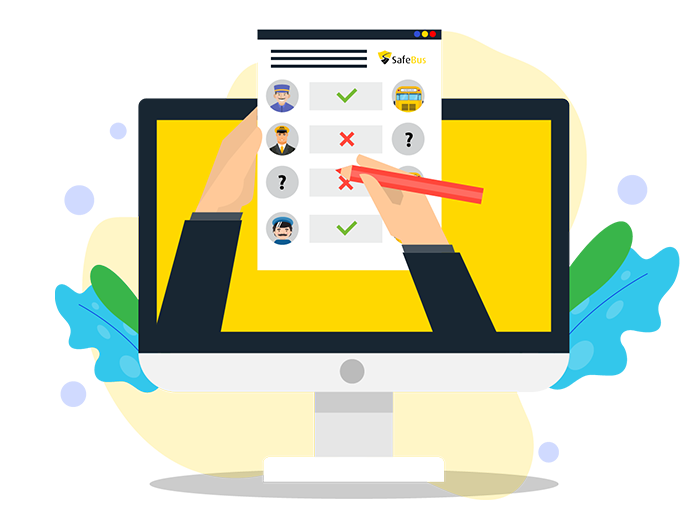 The admin checks the reports at the end of the trip to get accurate insights on efficiency of vehicles and drivers.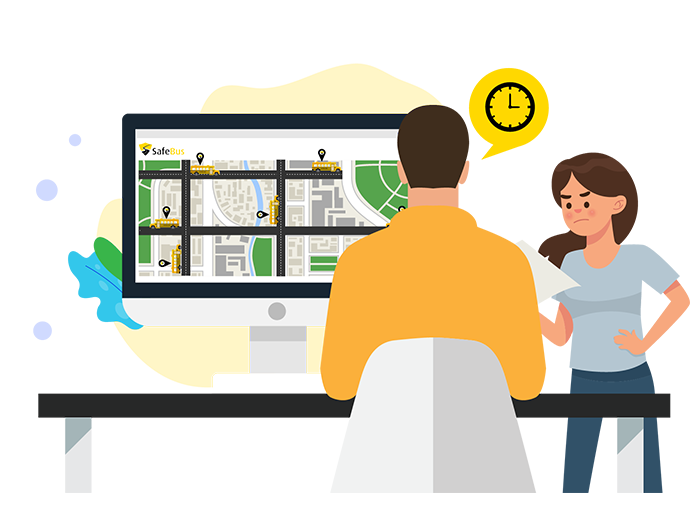 When a parent visits the school complaining that the bus did not reach the pickup point on time last week, the admin uses the historical tracking of vehicles option to check where the bus was at that time and verify the validity of the complaint.
Then the admin glances over the interactive dashboard to see if there are any anomalies and takes the appropriate action to resolve the issue. Safebus makes school bus fleet management so easy that the most difficult and stressful job in the school becomes enjoyable and satisfactory.
Before calling it a day, the admin glances over the interactive dashboard once to see if there are any anomalies.
Safebus makes the most difficult and stressful job in the school so easy and enjoyable.