February 18, 2021
Posted by:

Satvir

Category:

Blog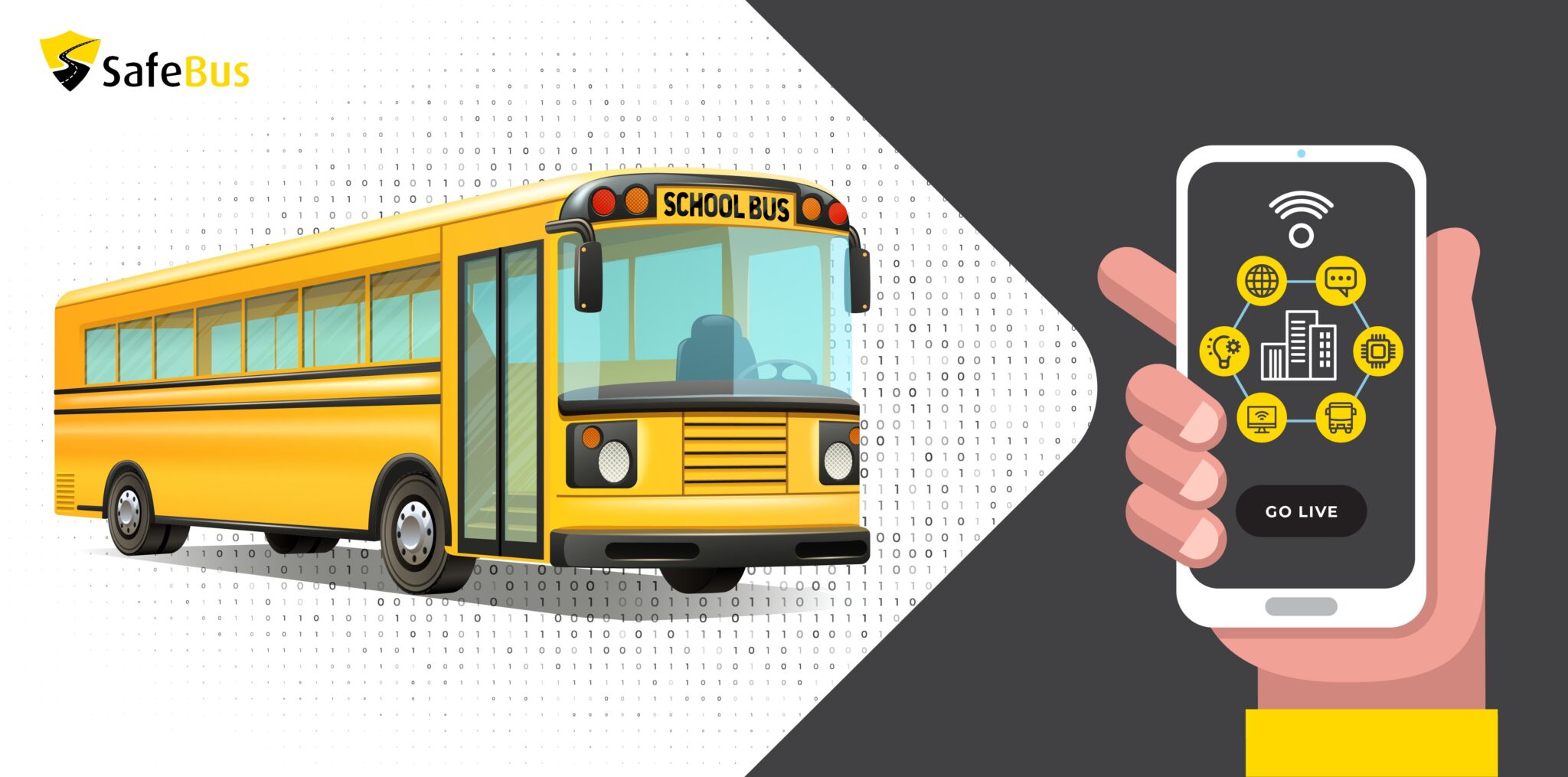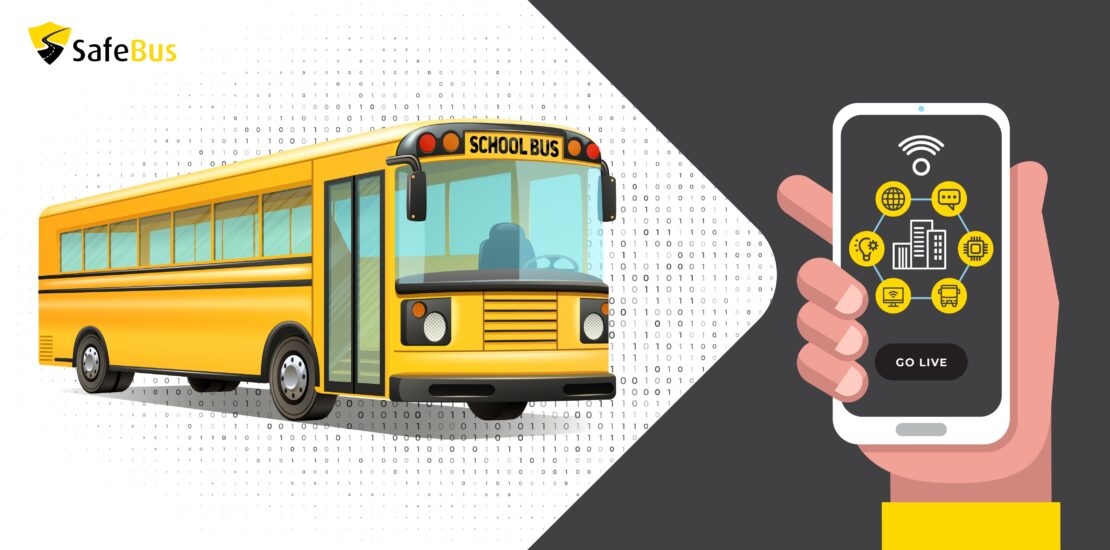 Digitization, in the age of the pandemic, is a buzzword. Everyone is doing it – from individuals keeping in touch with their friends and family members over video calls to enterprises adopting cloud-based platforms to deal with the lockdown's impact. Now, with the economy gradually reopening and people moving back to physical spaces, the focus is shifting to how digitization can update, optimize, and make traditional fleet management processes ready for the post-pandemic age.
This conversation becomes even more important when it comes to the scheduling, routing, and management of school/college bus fleets. With the prospects of schools and colleges reopening becoming more real, parents are naturally worried about the health of their children. These COVID-related fears have added to the existing security and safety concerns that guardians have about their wards' daily commutes – and transitioning to a digitized fleet management system can help address these concerns.
Making a smooth transition: The benefits of digitizing fleet management
New-age digital fleet management systems come with several cutting-edge features designed to put the minds of parents, guardians, and school management at ease. For instance, they can keep an eye on the school bus carrying their ward, digitally and in real-time, with features such as live vehicle tracking. NFC passes issued to students also enable them to receive instant notifications about their wards' boarding and deboarding status. Other features, such as geofencing, provide updates about the vehicle's arrival or departure from school premises, as well as any unexpected deviations from the predetermined route. Student-facing apps integrated with digital fleet management systems also have the provision of an SOS button, which can be used to raise an alarm in case of an unforeseen emergency (such as vehicle breakdown).
These solutions have also kept pace with the changing dynamics of a post-pandemic world with newer features. SafeBus, for example, can keep track of fleet sanitization schedules to enable school transport managers to deploy only those vehicles that are adequately sanitized for transporting school children. It also comes with automated checklists for safety equipment such as masks, gloves, and sanitizers made available in the vehicle, with alerts raised when any item is due to be replenished.
Click here to know Why digitized fleet management is the need of the hour?
Digitizing school bus fleet operations can also deliver tangible financial benefits to the school management. Apart from being a cumbersome and time-intensive process, manual fleet management is prone to errors and operational efficiencies. Moving to a digital solution to power fleet operations can help school administrators cut down on their staffing requirement at the transport desk and make the process more seamless and hassle-free. The transition can also help them optimize fleet utilization, route planning, and scheduling to bring down the time and cost associated with student transport operations.
Digitization can also help improve vehicle uptime, which is amongst the key pillars of school bus fleet management. School buses make multiple trips a day and carry a considerable number of passengers – especially now, given that social distancing norms are required to be followed during transit to/from schools. Any vehicle downtime is not something that school bus fleets can afford; the smooth functioning of the school requires morning and afternoon schedules to be followed strictly, requiring fleets to always be in good working condition. 
Here, automated checklists and logs enabled by digital fleet management solutions can help transport admins keep track of maintenance schedules, enabling them to keep vehicle downtime to a minimum. These solutions can also provide more detailed insights into fuel efficiency by tracking fuel performance; refueling details can be logged by drivers at the fuel stations to help transport managers make more informed decisions and projections about monthly fuel costs and demand. Moreover, the elimination of paper trails and manual documentation unlocks access to more granular, accurate, and real-time data that can help school administrators maximize asset utilization.
Click here to know How to maximize School Bus Transportation Security?
It is important to note that, apart from solving technological, safety, and cost-related challenges, digital fleet management solutions can also address issues pertaining to driver behavior, performance, and trustworthiness. As part of the digitization process, these solutions create driver profiles that are constantly updated with performance and behavior-related feedback from students, parents, and the GPS system. Instances such as speeding, rash driving, and sudden braking are made a note of, enabling school management to take disciplinary actions or interventions as needed.
Cost, technology, privacy: Challenges with digital fleet management and how cloud-based solutions such as SafeBus address them
However, certain teething issues keep school management from transforming their fleet operations with digital solutions. The foremost of these is the cost associated with such a transformation. It is generally assumed that making the shift would involve a significant financial investment in building hardware and technological capabilities – thus proving a deterrence to digitization.
This notion could not be further from the truth. While early digital fleet management systems did require dedicated hardware to operate, cloud-based solutions such as SafeBus required little more than an internet connection and a smart device to operate. These solutions can also be quickly integrated with existing hardware and devices, as well as HR and admin software, for seamless deployment. Moreover, these services come at a fraction of the cost of building in-house tech capabilities or using legacy digital fleet management services – one of the reasons why SafeBus has a client retention rate of 100%.
Click here for the Latest trends in school transport management
Many people are also understandably concerned about their trips being monitored and recorded by a third-party app or software. School management can alleviate them by explaining the advantages of digitized fleet management and the safety it provides in the larger picture. These fears can be resolved by being transparent and forthcoming about data collection and creating a robust regulatory framework that prohibits the exploitation of private information by third parties.
The advantages of transitioning to a digitized fleet management system are clear, especially in the era of the pandemic. The efficiency, coupled with the security and peace of mind, makes digital fleet management the perfect solution. The strength of a radical innovation lies in its ability to address and resolve issues and apprehensions that come up during the process of its adoption. These minor bumps can be overcome with familiarization and technological advancements, enabling school management to enjoy the several benefits of digitization that, by far, outweigh the concerns.