May 7, 2021
Posted by:

Satvir

Category:

Blog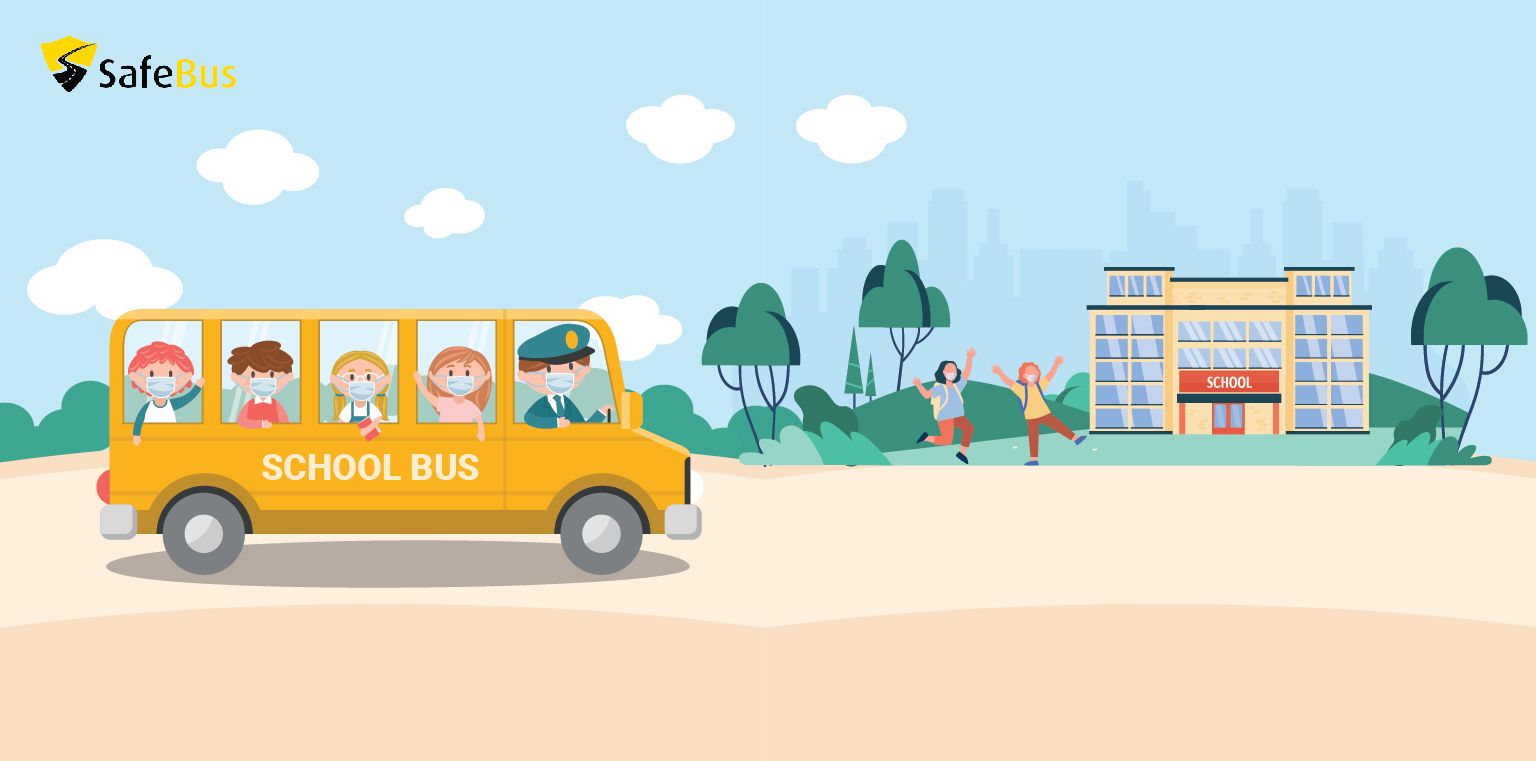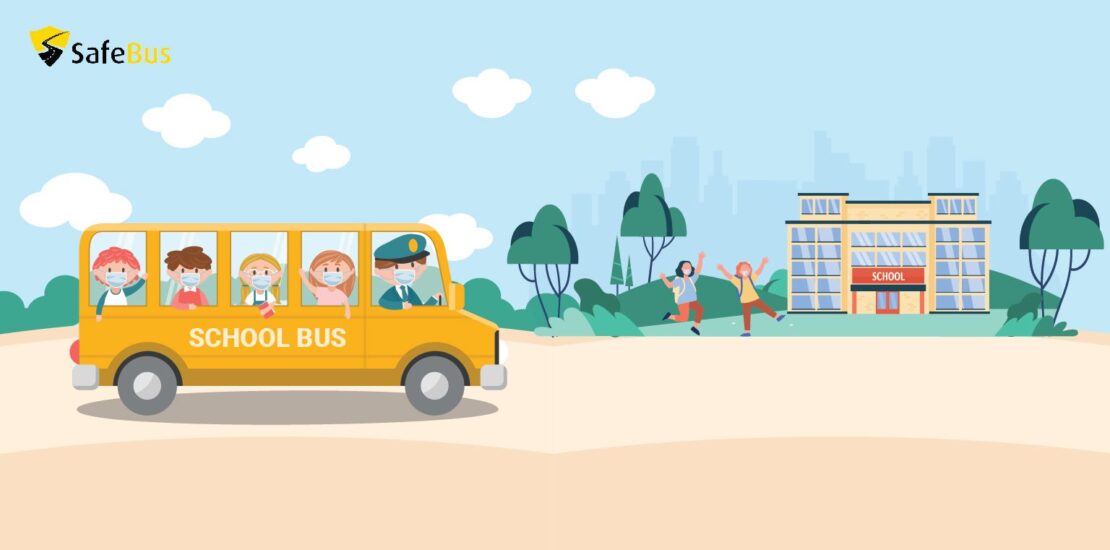 Before the pandemic, the yellow school bus was a common fixture on roads in the US. The COVID-19 outbreak changed this dynamic. Schools across the US shut down, as months-long lockdowns kept students confined to their homes to halt the spread of the dreaded infection. School buses were parked out of the picture.
Now, with President Biden's commitment to reopen physical classrooms, school buses are poised to make a comeback. But the world today is drastically different from the world before the pandemic, as are its requirements, and student transportation must evolve in keeping with this new dynamic.
This brings us to a question: how has COVID-19 changed the daily commute for schoolchildren in the US? Irrevocably, if expert opinions are anything to go by.
Gauging the impact: School bus transportation in a post-pandemic landscape
The pandemic has shed a harsh light on the shortcomings of an overburdened, flawed system. Long-standing concerns such as lengthy commutes, inefficient routes, high transportation costs, low real-time fleet visibility, and instances of in-vehicle bullying are now compounded by COVID-related challenges. An obsolete school transport management framework must now also deal with issues such as traveling through hotspots, regular vehicle sanitization, ensuring adequate social distancing, and implementing other COVID-compliant measures.
Click here to know Student Transport in Post-pandemic World?
Why? Because school buses carry young children in a confined space with numerous contact surfaces, for extended durations, every day. Various global studies indicate that young children were far likelier to carry heavier virus loads than adults, even if they were less likely to develop the symptoms. Without adequate safety, sanitization, and hygiene measures in place, school buses could very well become community transmission zones – and children the super-spreaders.
Then there is the impact on the transportation ecosystem itself. Most school bus operators have incurred huge losses during the pandemic-enforced lockdowns and furloughed their staff just to stay afloat. Safeguarding their interests is an important prerogative as well. This, apart from government stimulus packages, can only be done by ensuring more optimal utilization of available vehicles and reducing operating costs such as fuel, maintenance, etc.
As schools across the US prepare to welcome students back to their premises, these issues must be accounted for and addressed for a strong, safer, and more robust student transportation framework. A system designed to handle rigorous demands while maintaining operational efficiency and being value chain-friendly has, therefore, emerged as the need of the hour.
However, for a system to be successful in the long run, it must be built to solve not just current issues but also potential bottlenecks in the future. This is where digital fleet management solutions such as SafeBus step into the picture to transform the student transportation value chain.
Visualizing the Digital-first Future of School Bus Transportation
Using advanced technologies such as IoT, cloud computing, location analytics, and machine learning, SafeBus can help automate route planning, roster creation, and fleet scheduling processes. This tech-led intervention, on the one hand, addresses existing need gaps whilst, on the other, allow transport managers to account for newer issues that have arisen in the wake of the pandemic.
For instance, SafeBus uses proprietary algorithms to analyze historical location-based data and real-time road traffic information to create the most optimal route for each vehicle, every day. This analysis allows the software to reduce the average trip duration and distance traveled. The software also keeps historical data for up to one year to provide retrospective analysis and enable better decision-making regarding the choice of routes, seating capacities, and transport preferences.
Click here to know How to maximize School Bus Transportation Security?
This has knock-on benefits for all parties. Students have more free time on their hands to rest, relax, and rejuvenate. Operators can ensure the most efficient use of their bus fleets while reducing the need for frequent, expensive maintenance to maximize revenues and improve profitability. School administrations can bring down the costs of their student transport operations by up to 30%.
More importantly, the geofencing feature allows transport managers to flexibly define the 'red zones' – areas with the highest density of active COVID-19 cases – from where to avoid pick-ups, drop-offs, or transit. This allows them to act with more speed and agility, according to the latest information available, to significantly reduce the possibility of accidental transmission.
SafeBus can also help school transport teams to document and manage staff/student health statistics, such as body temperature and vaccination status, through automated checklists. These checklists can help to identify red flags and take the most appropriate corrective action for suspected COVID cases; for instance, drivers and attendants with viral symptoms could be taken off active duty while a student in a similar situation can be allowed to self-isolate and attend classes virtually until they recover. These checklists can also help school transport teams to streamline essential admin tasks, such as managing vehicle sanitization schedules and the availability of essential supplies in each vehicle. All of this information is accessible to the relevant stakeholders via an app or a centralized dashboard to make for easier decision-making.
SafeBus also enables deep integrations with in-vehicle cameras to allow occupant activity across the entire fleet to be monitored in real-time. From a safety perspective, this development is critical, as it allows transport teams to easily identify if someone is not wearing a mask or maintaining adequate social distance, or if they are involved in troublesome behavior – whether as a victim or an aggressor – such as bullying and physical violence. Students also have access to a soft SOS button on their mobile apps that can be used to raise alerts in case of an emergency. The system also tracks metrics and behavior such as vehicle speed and lane-keeping to initiate more proactive intervention in case of rash driving or over-speeding. The daily commute, as a result, becomes far safer and more securer for schoolchildren.
Click here to know the latest trends in school transport management
Such a digital integration also improves the peace of mind that parents, sending their children out to school after such a prolonged gap, may have about their safety. The SafeBus system sends out automated notifications about ETA and student boarding/deboarding status to parents, who can also use the app to access the real-time location of the bus through the live tracking feature. Any deviations from predefined routes, as well as unexpected delays, are also raised for the school transport team to evaluate the situation and intervene, as required.
While technological interventions are enabling better online learning services, classroom learning will remain the dominant pedagogical model in the US for the foreseeable future – and so will school buses. However, the transport value chain for the iconic yellow vehicle – which transports nearly 26 million students and saves almost 2.3 billion gallons of fuel and $7.3 billion of fuel-related expenses – must evolve in keeping with the current paradigm. In a country only now beginning to recover from the ravages of the pandemic, digitization of school bus fleet management is no longer a luxury. It has become an absolute necessity.