July 23, 2021
Posted by:

Satvir

Category:

Blog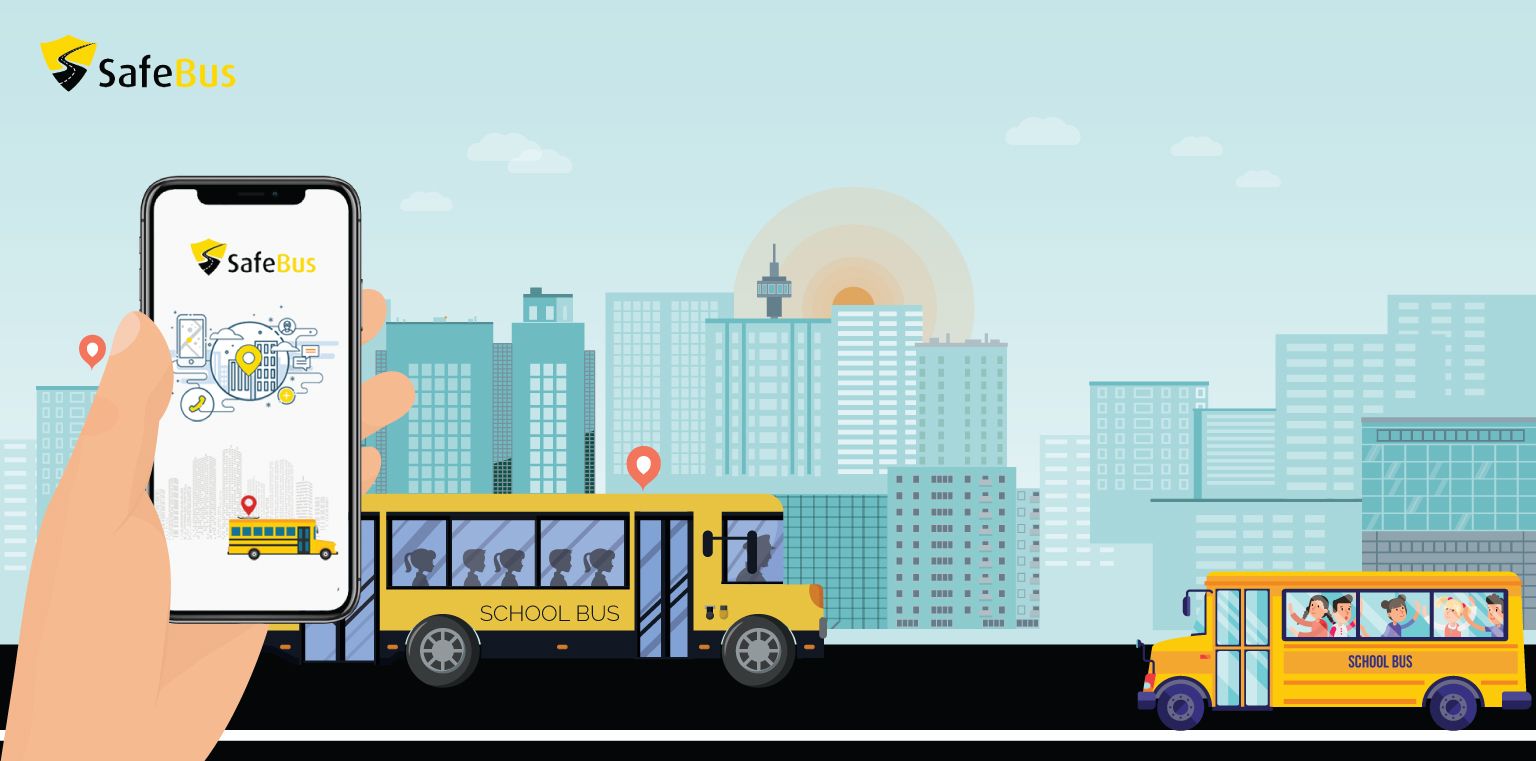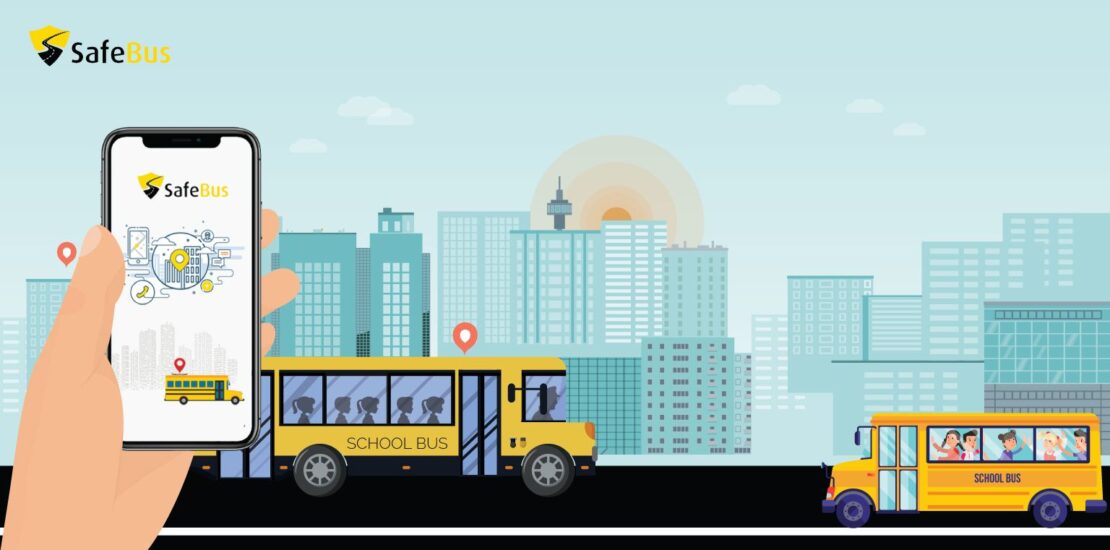 Schools across states are finally allowing students to attend physical classrooms. While authorities are rightly endeavoring to implement strict safety guidelines to minimize accidental transmission inside the school building, that alone is not enough. They need to pay equal attention to ensuring the safety of the students commuting to and from school.
Student transport operations include many aspects, including bus routing, driver verification and onboarding, payroll management, accounting and auditing, reporting, etc. These are among the day-to-day responsibilities handled by transport admins besides monitoring fleet progress and responding to unforeseen emergencies. This is apart from ensuring that each vehicle in their fleet undergoes regular maintenance and servicing. 
The viral outbreak has added to the administrator's burden. They are now also responsible for maintaining student rosters that carry the results of daily temperature checks for each trip. This is to enable contact tracing in case a student tests positive. In addition, they need to be mindful of the 'red zones' that can emerge without any warning. They also need to carry a supply of essential safety items such as masks, sanitizer dispensers, touchless trash cans in each vehicle to ensure utmost safety for all.
Click here to know the road safety tips for school children
The post-pandemic prerogative of adhering to safety protocols means a direct impact on the management costs borne by school admins and transport officials alike. This is when the funding landscape for student transport already suffers from delayed or stagnant cash flows. The result? A lack of upgrades to the fleet, shrinking service, etc. Then there is also the perennial issue of the driver shortage, which grew worse in the wake of the pandemic. Many drivers are hesitant to return to their jobs, primarily on account of valid concerns over health risks.
How can transport officials address the challenge of optimizing the cost of operations? Suspending the use of the bus until the pandemic becomes less threatening is not an option that officials can entertain. Why? Because the American school bus system, the largest operational fleet on our roads, carried 55% of K-12 students to and from school, as per the pre-2020 figures. The widening socioeconomic inequities between US families mean that students from underprivileged or marginalized backgrounds depend on the school bus as the only practical means of transportation. 
Against this backdrop, school admins and transport officials must work in dynamic synergy to minimize the financial leakages due to operational inefficiencies in the student transportation processes. At the same time, they must ensure the highest quality of compliance with safety guidelines rolled out by the CDC to mitigate and minimize the spread of the virus both within and without the school premises.
This is where advanced school bus fleet management solutions such as SafeBus enter the picture.
Optimizing operational efficiency and cost-effectiveness with technology
SafeBus uses AI, machine learning, cloud computing, analytics, and proprietary algorithms to identify, generate, and implement optimal bus routes automatically. Optimal routes are defined as paths that a school bus travels in the shortest amount of time to transport the maximum number of students. 
In the interest of minimizing the physical contact environment, CDC has recommended the school bus occupancy to be brought down from 72 students per vehicle to one child per row in nonadjacent seats. In light of the new seating arrangement, the yellow school bus can now allow only about 18 students on it. The intelligent platform steps in here to minimize the number of trips for each vehicle while ensuring that students, especially those dependent on the school bus service, are not left in the lurch. It does so by grouping students in accordance with their addresses to create efficient routes that not only save time but also fuel requirements, thus optimizing costs associated with each trip. 
Click here to know How to streamline school bus transportation?
In the same vein, the automated software draws on historical and real-time information using geofencing and GPS to account for traffic conditions, roadwork, and unexpected blockages, and/or new COVID-19 hotspots in or near the target neighborhood. The data-mined insights allow the system to automatically adjust the routes in real-time to avoid such contingencies, ensuring that students are picked up from and dropped off at their homes in a time-efficient and safe manner.
The automated system can also empower transport admins to enact relevant hygiene measures and ensure the utmost compliance with safety guidelines. It can, for instance, send out regular updates not only on the central dashboard but also on the mobile applications for parents and school admins to oversee the hygiene measures being taken inside the vehicle. Combined with CCTV integration, the platform allows administrators to document the onboard proceedings of their fleet. This visibility enables them to make a real-time intervention in case of safety norms – including wearing of masks, physical distancing, etc. – are flouted or misdemeanor identified inside the vehicle.
Click here to know Student transport in the post-pandemic world
Moreover, the tech-enabled platform can keep records of regular temperature checks, vehicle maintenance schedules, last top-up, hygiene and cleanliness, and the in-vehicle inventory of essential supplies. In case it identifies any discrepancy – be it an individual with higher-than-normal temperature or depleting reserves of masks or sanitizer dispenser – the officials are alerted immediately, allowing them to take the necessary preventative measures. Transport admins can also leverage the system to create performance parameters for drivers based on which they can be rewarded for their service. Such moves can boost driver security and satisfaction while reducing cost overruns and untenable workloads.
The bottom line
By elevating the efficiency of fleet operations, vehicle utilization, and trip duration, technology can help school districts and transport admins reduce the costs and overheads associated with transportation and fuel. The tech intervention can also allow schools to save on the cost of their admin operations as, thanks to automation, they no longer need to employ multiple transport managers.
In the increasingly financially conscious landscape, technologies such as SafeBus hold the key to unlocking improved bottom lines for schools while helping deliver better social, environmental, and educational gains for all. Combined with human ingenuity, technology can help pave the way for a safer, brighter, and healthier future for our children and our children's children.