June 29, 2021
Posted by:

Satvir

Category:

Blog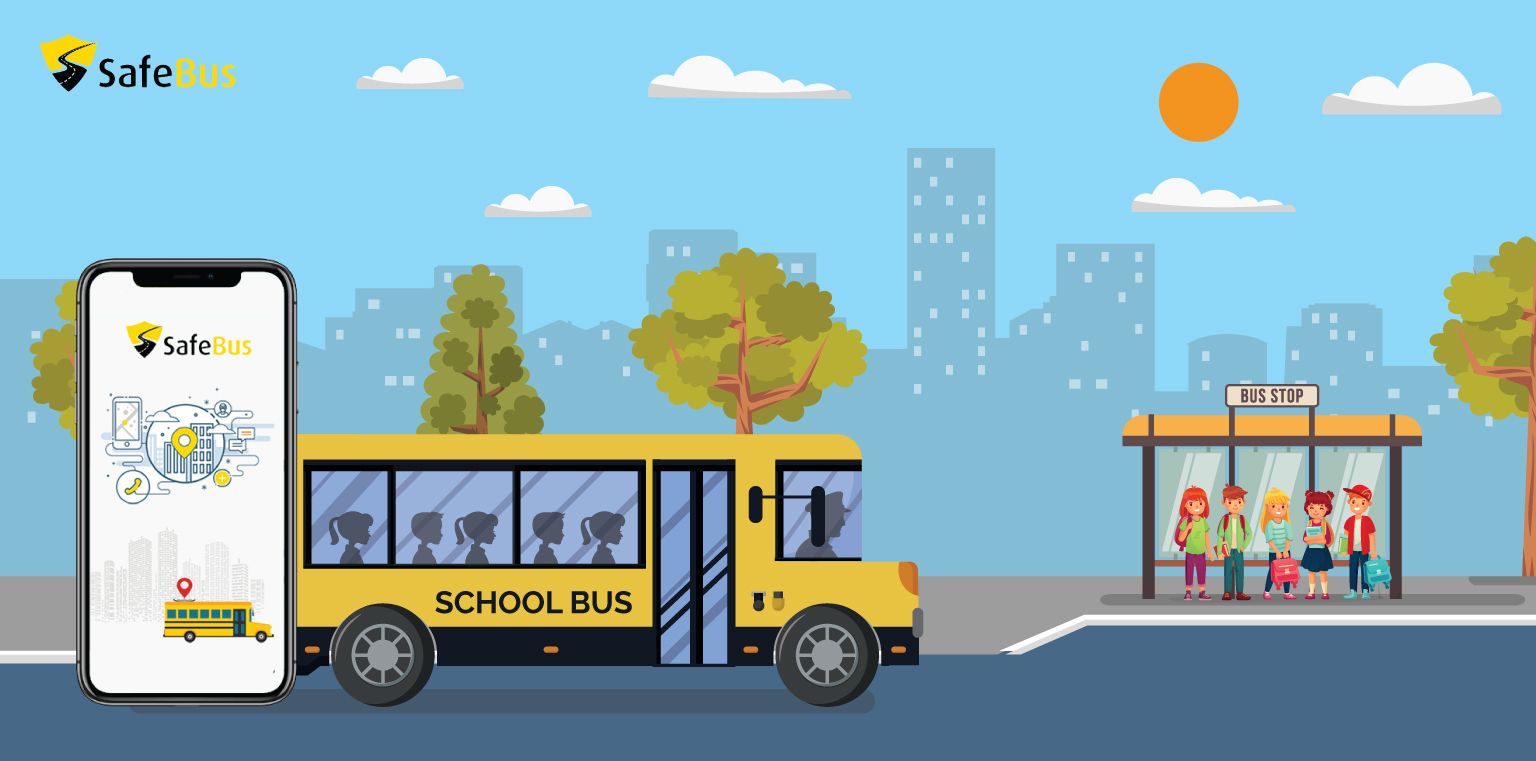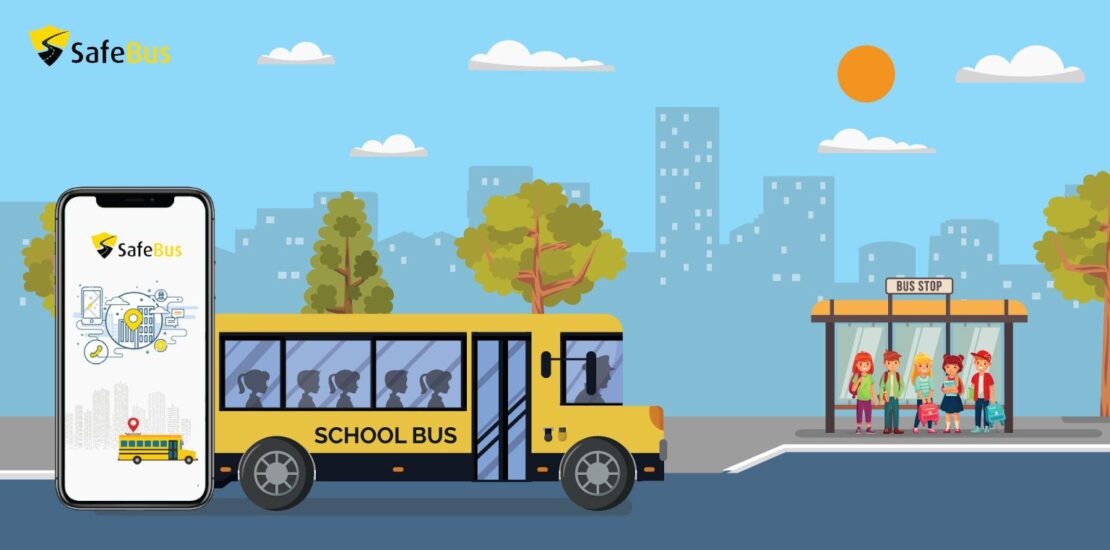 School bus routing is a challenge that has been studied for a long time as part of operations research. The need gaps that stand to be fulfilled by efficient school bus routing practices are remarkable and have the potential to address a variety of road safety, logistical, environmental, and socioeconomic issues.
In the post-pandemic world, digital school bus routing software has moved beyond the domain of luxury services. Schools and transport admins are recognizing the advantages they can offer, especially when it comes to maximizing the safety of students and staff in transit. 
Click here to know How to streamline your school bus transportation with SafeBus?
Against this backdrop, here's looking at some of the factors that school admins need to keep in mind before picking a digital bus routing system that meets their requirements. We need to begin by asking, is a bus routing system enough to meet all the post-pandemic needs? 
The need for school bus routing software
Shuttling students to and from the school is an integral part of a school's daily operations. Classes and other related activities depend on the timely arrival of students on time. No matter how skilled and efficient an administrator is, planning bus routes manually can become complex and daunting. Many unforeseen factors can disrupt a pre-planned route, including engine breakdown, traffic congestion, VIP pass-by, and road construction.
Add to this equation the need to avoid COVID-19 hotspots and following the CDC's safety guidelines with utmost diligence to prevent accidental transmission. Managing all of this together would require transport officials and school admins to expand their teams. At a time when schools are facing budget crunches, managing transportation management costs can prove difficult. Moreover, while school bus routing solutions can help the fleet steer away from 'red zones,' they are not equipped to empower transport officials to ensure compliance with safety protocols.
This is where digital school bus fleet management solutions can be deployed to solve all of these issues at once.
Beyond school bus routing
The choice of software directly corresponds to the school's requirements. In the post-pandemic landscape, the requirements of most schools overlap into three broad categories: safety, operational efficiency, and cost optimization. 
Click here to know Why school bus routings need to shift from physical to digital?
Digitizing student transport operations can unlock these benefits, and more, for school admins and transport officials. Here's taking a look at how advanced school bus fleet management software such as SafeBus can ensure cost-effectiveness, fuel efficiency, time efficiency, enhanced safety for students, and overall peace of mind for schools, transport teams, and parents alike. Some of its top features include:
Automated route optimization
SafeBus takes into account historical as well as real-time information ranging from traffic conditions to emerging COVID-19 hotspots. The insights generated to allow the automated platform to identify, generate, and implement the most time-efficient routes while covering the requisite number of stops and maintaining the quality of service. The system can also implement real-time changes to predetermined routes for each vehicle in the fleet in the wake of contingencies that emerge during the commute. Such efficiency is difficult to achieve with a human-only transport team.
Paperless infrastructure
The entire infrastructure of the platform can be operated, updated, and repaired digitally. This means that schools do not need to invest in external hardware to be put in place to use the software. SafeBus offers separate apps for drivers and parents to provide relevant, real-time updates and notifications to the stakeholders. This is complemented by an all-digital command system for transport admins that provides them with a bird's-eye view over the movements of the fleet. 
The system can also be integrated with the existing monitoring hardware to help transport officials to monitor the goings-on inside each vehicle in the fleet. This allows them to intervene immediately in case somebody violates safety protocols or indulges in delinquency. It also enables them to monitor driver behavior and take appropriate action in case of rash driving, overspeeding, harsh braking, etc.
Real-time tracking enabled by GPS and geofencing
Connected with geofencing, GPS, and AI-based software, the system offers schools as well as parents real-time updates about the ETAs of a vehicle, along with the attendance and boarding/deboarding status of their wards. These features also enable the AI-driven platform to implement optimal routes as discussed above. Students are also equipped with a soft SOS button that they can activate in case of emergencies, allowing parents to pick up their wards from the location highlighted on their application.
Click here to know How AI and IoT are facilitating unparalleled growth in school bus routing?
Optimal safety management
According to the CDC's guidelines, a school bus should allow one child per row in nonadjacent seats to minimize the physical contact environment for each student. The automated system can generate the optimal seating arrangement by grouping students in sync with their addresses as part of route optimization. This ensures that the maximum number of students is allowed on board in line with the safety guidelines. SafeBus also enables automated checklist management of essential supplies that, as per the regulatory mandate, must be present onboard each vehicle in the fleet. These include masks, hand sanitizer dispensers, and touchless trash cans for safe waste disposal. 
Transport admins can also automate vehicle sanitization and maintenance schedules, thereby ensuring that every bus in the fleet operates at its most optimal. The platform also allows transport admins to drive automated roster management and regular temperature checks. This enables the schools to conduct swift and efficient contact tracing in case an infected individual is identified and isolated. 
Given the breadth of capabilities and the balance of performance and cost benefits on offer, the implementation of advanced school bus fleet management solutions is no longer a question of if, but when. By integrating new-age tech capabilities not just within the school premises but also outside, school administrations can take a bold new step towards the future of transportation and education.